Arrangementer
Events
Spring 2022
Vår 2022
April
May
June
Medlemskap
Membership
For å bli medlem hos oss, send en e-post eller direkte melding på Facebook eller Discord hvor du oppgir:
Fornavn og etternavn
Er du SiO student eller ikke? (SiO er Studentsamskipnaden i Oslo)
Hvor lenge skal du ha medlemskap? Et eller to semestre?
Om du ønsker kan du oppgi:
Epostadresse
Fødselsdato
Discord brukernavn
Priser per semester:
200 kr
Ved å være medlem får du:
Gratis inngang til alle våre arrangementer i perioden du er medlem.
Tilgang til kontoret (mens et styremedlem er der).
Stemmerett ved allmøtene.
Uten medlemskap får du:
Tilgang til Discord serveren vår.
Gratis inngang til de fleste arangementene som skjer på Discord.
For fysiske arrangementer gjelder disse prisene (per arrangement):

100 kr
To become a member with us, send an e-mail or direct message on Facebook or Discord where you tell us:
Your first and last names
Whether or not you're a SiO student. (SiO is Studentsamskipnaden in Oslo, a student welfare organization.)
How long will your membership last for? One or two semesters?
Optionally you can also tell us your:
E-mail address
Date of birth
Discord username
Prices per semester:
200 kr
By becoming a member you get:
Free entry to all our events in the period you're a member.
Access to the office (While a board member is there).
Voting power at our general assemblies.
Without a membership you get:
Access to our Discord server
Free entry to most of our events that happen on Discord.
For physical events, these prices apply (per event):

100 kr
Rollespill
Roleplaying
En del av OsloMet Gaming som vi kaller "Unplugged", fokuserer på rollespill som D&D og Pathfinder, brettspill, kortspill som Magic: the Gathering, osv. Vi har i dag mange og varierte rollespillgrupper som spiller de fleste dagene i uka.
A part of OsloMet Gaming, that we call Unplugged, focuses on roleplaying games like D&D and Pathfinder, board games, card games like Magic: the Gathering, and so on. Today we have many and varied roleplaying groups that play most of the week days.
Har du spørsmål? Ikke nøl med å kontakte vår unplugged ansvarlig!
Do you have questions? Don't hesitate to contact our unplugged manager!
Didrik Pettersen
Frivillig
Det kreves en del arbeid for å holde eventer gående. Dette hadde vi aldri klart uten frivillige!
Oppgaver som gjøres er mangt og inkluderer å:
Volunteer
It requires a lot of work to get events going. The events would never have been possible without the help of volunteers!
There are many things that need to be done. These include:
Bli med på stand for å gjøre oss synlig og rekruttere nye medlemmer.
Sitte ved inngangen på arrangementer for å ta imot medlemmer.
Rigge opp nettverkskabler og strøm.
Teipe fast ledninger.
Sette opp VR utstyr og konsoller.
Flytte på bord og stoler.
Helping at stands to increase our visibility and recruit new members.
Welcoming members at the entrance of our events.
Setting up the network and electricity for our LANs.
Taping up cables.
Setting up the VR and consoles.
Moving tables and chairs.
Hva får man ut av å være frivillig?
What do you get in return by volunteering?
Få gratis medlemskap til neste semester.
Gratis pizza på LAN.
Get free membership for the next semester.
Get free pizza at our LANs.
Om oss
About us
Vi er studentorganisasjonen for gamere og folk som er interesserte i spill. Være seg det er spill på pc, konsoll, brettspill, kortspill, spill på mobil eller nettbrett, klassiske penn- og papir-rollespill, håndholdte spill eller spill på facebook.
Våre mål er å være et sosialt samlingspunkt for studenter og gamere i og rundt Oslo og Akershus. Å tilby et møtested og et sted å kunne være med andre gamere. Både på via nett og fysisk tilstede, enten i våre lokaler eller på et av våre mange arrangementer.
Vårt fokus er å være så inkluderende som mulig, samt ha en så lav terskel for deltakelse som mulig. Alt du trenger for å henge med oss er å møte opp. Få nye venner og kontakter og ha det hyggelig sammen med oss og våre medlemmer.
We're the student organization for those that are interested in games and gaming. Whether that is pc-gaming, board games, card games, handheld games, games on mobile, console games, tabletop roleplaying games or games on facebook.
Our goal is to be a social hub for students and gamers in and around Oslo and Akershus. To provide a meeting place and a place to just hang out with other gamers. Both online, and in the flesh at our office or one of our many events.
We focus on being inclusive and have a low threshold. We even provide the games. So all you need to join is to be (t)here. Get connections, meet new friends, and have a great time with us and our members.
Vedtekter -> trykk her
Bylaws -> press here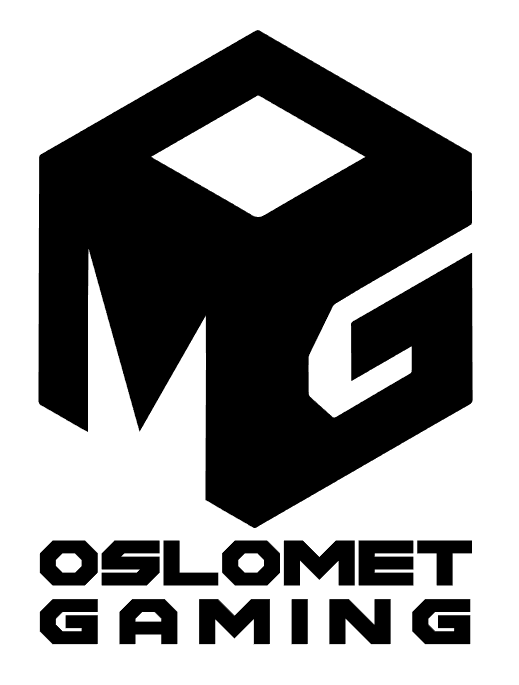 Leder
President
Marius Wiker Aasheim
Discord: Ragekiller#2467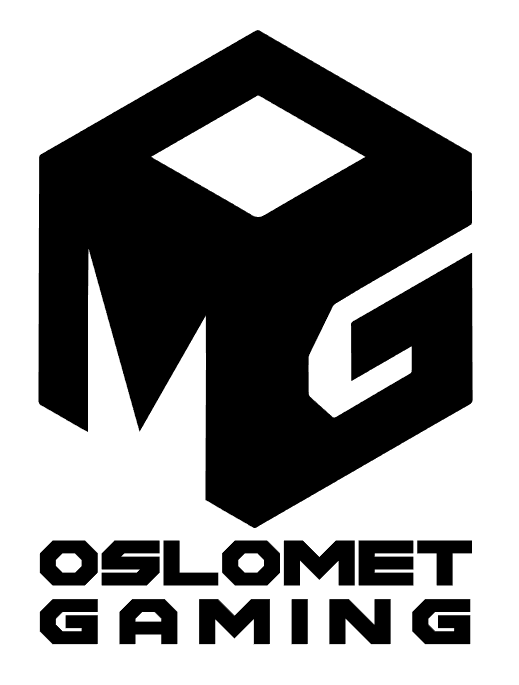 Nestleder
Vice President
Nyx Bjørkan
Discord: Onyx#5736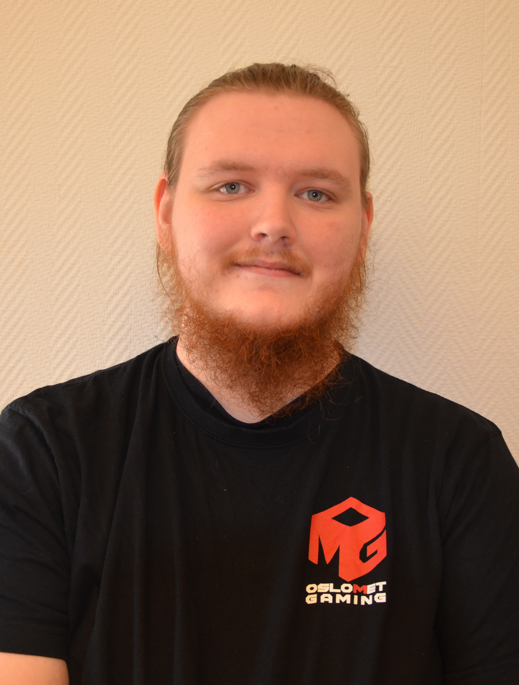 Økonomiansvarlig
Treasurer
Alexander Bøhler
Discord: seedback#6014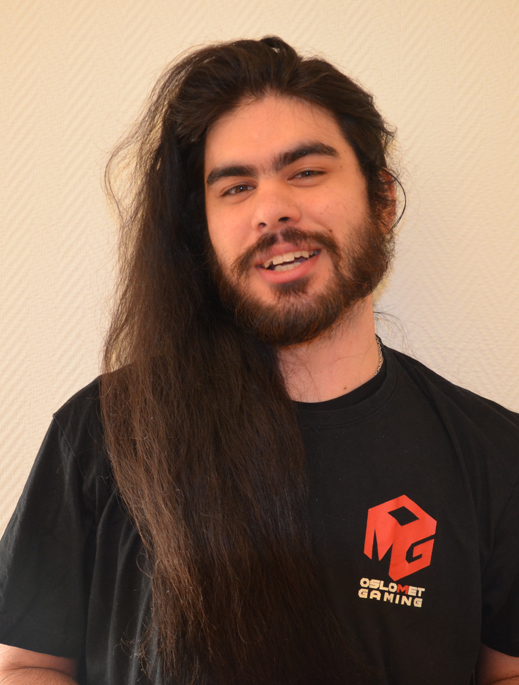 PR Ansvarlig
PR Manager
Kris Doyle
Discord: (Kris) One Trick#4205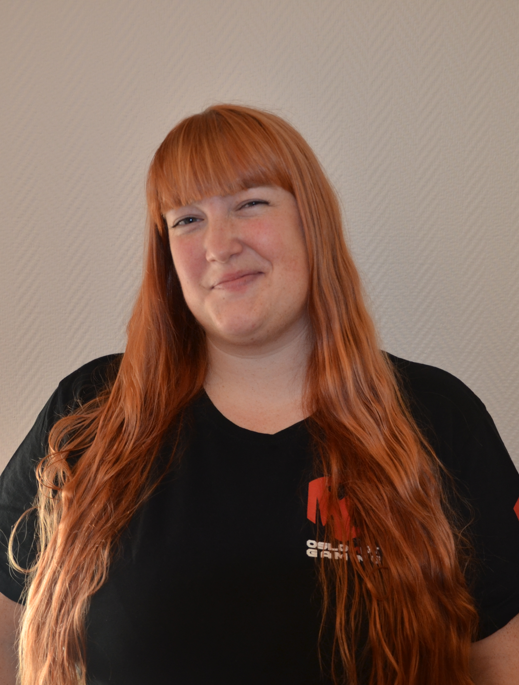 Arrangementansvarlig
Event Manager
Benedicte Wessel
Discord: Ama#4693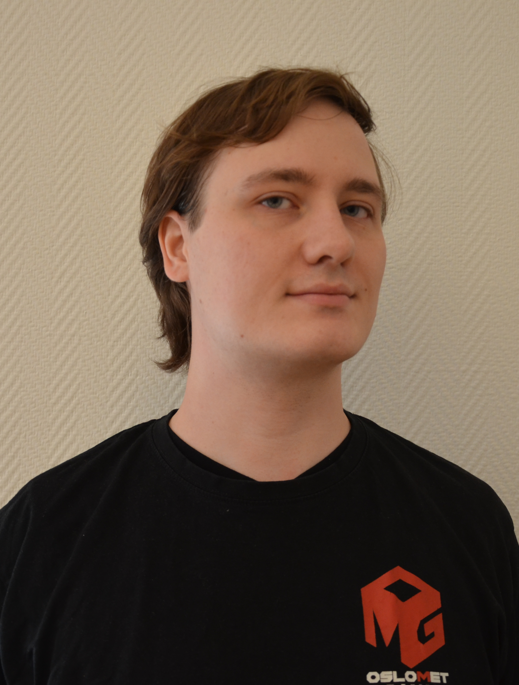 Brettspillansvarlig
Unplugged Manager
Didrik Pettersen
Discord: Stutt#4032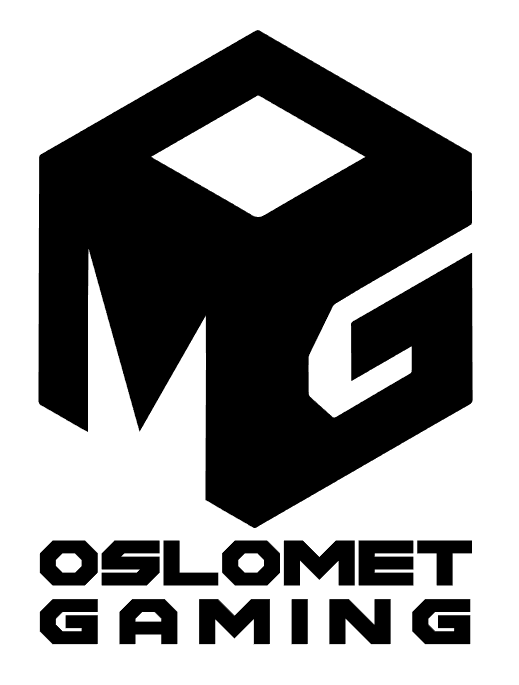 Frivilligansvarlig
Volunteer Manager
Alexander Natvig
Discord: Xandair#1712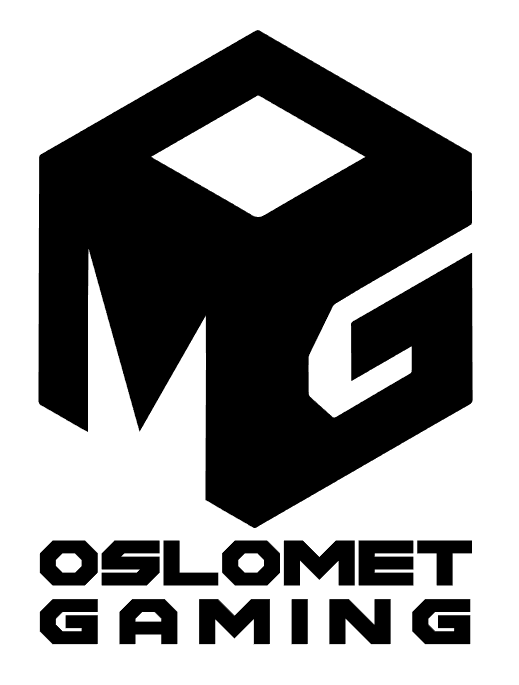 IT Ansvarlig
IT Manager
Bjørnar Ersdal
Discord: Nazgy#3932